Lights ON upon Detection: iDter's intelligent variant of traditional motion detection.
This scenario might seem to be just emulating the traditional simple motion detecting lights, but of course the intelligence in the iDter system allows something more: automatic recordings and notifications if the motion was due to people or vehicles. Further, this scenario illustrates a special twist only iDter can provide - the ability to orchestrate the behavior of multiple Niōs.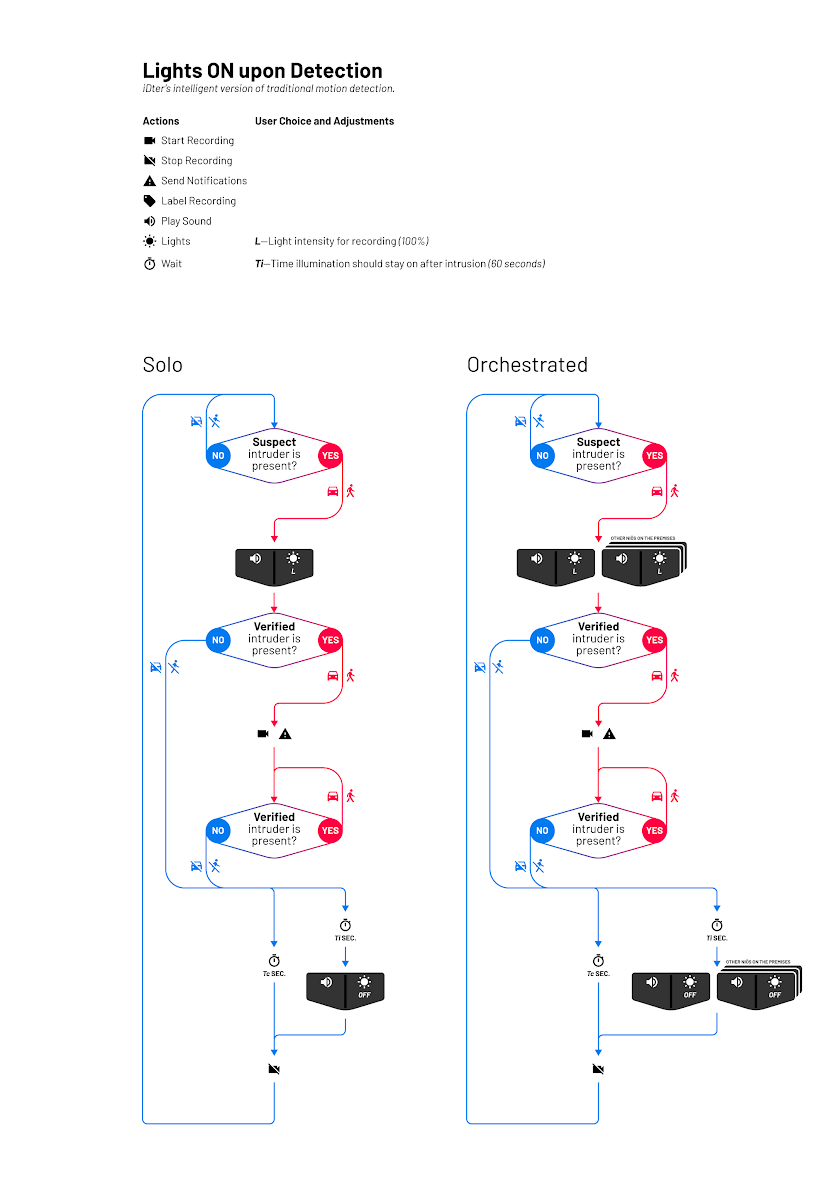 Actions
When an intrusion is suspected:
Turn the lights on to specified intensity.
Verify the nature of the intrusion, and if by a person or vehicle.
Start a recording, and send out notifications.
The lights will stay on, and the recordings will continue, until about a minute after there is no motion.
Variants
Effectively, this includes both 'Immediate' (the lights) and 'Confirmed' (recordings and notifications) actions, so there are no separate variants for these aspects.
Solo:
Only the Niō that detects will turn on.
Orchestrated:
In this variant, when the lights turn on at one Niō, they also turn on at other Niōs on the premises.
Adjustments
The time the lights should stay on after intrusion ends. Duration Lights On Ti (default: 60 seconds).
The brightness the lights should come on at L (default: as in user settings).