STEP 1
Create New Profile
On the Users page of the iDter App, under Customers, select "Add Company". This will open a new company profile.

STEP 2


Add Company Name and Address

Enter the company name and address. This information can always be changed later.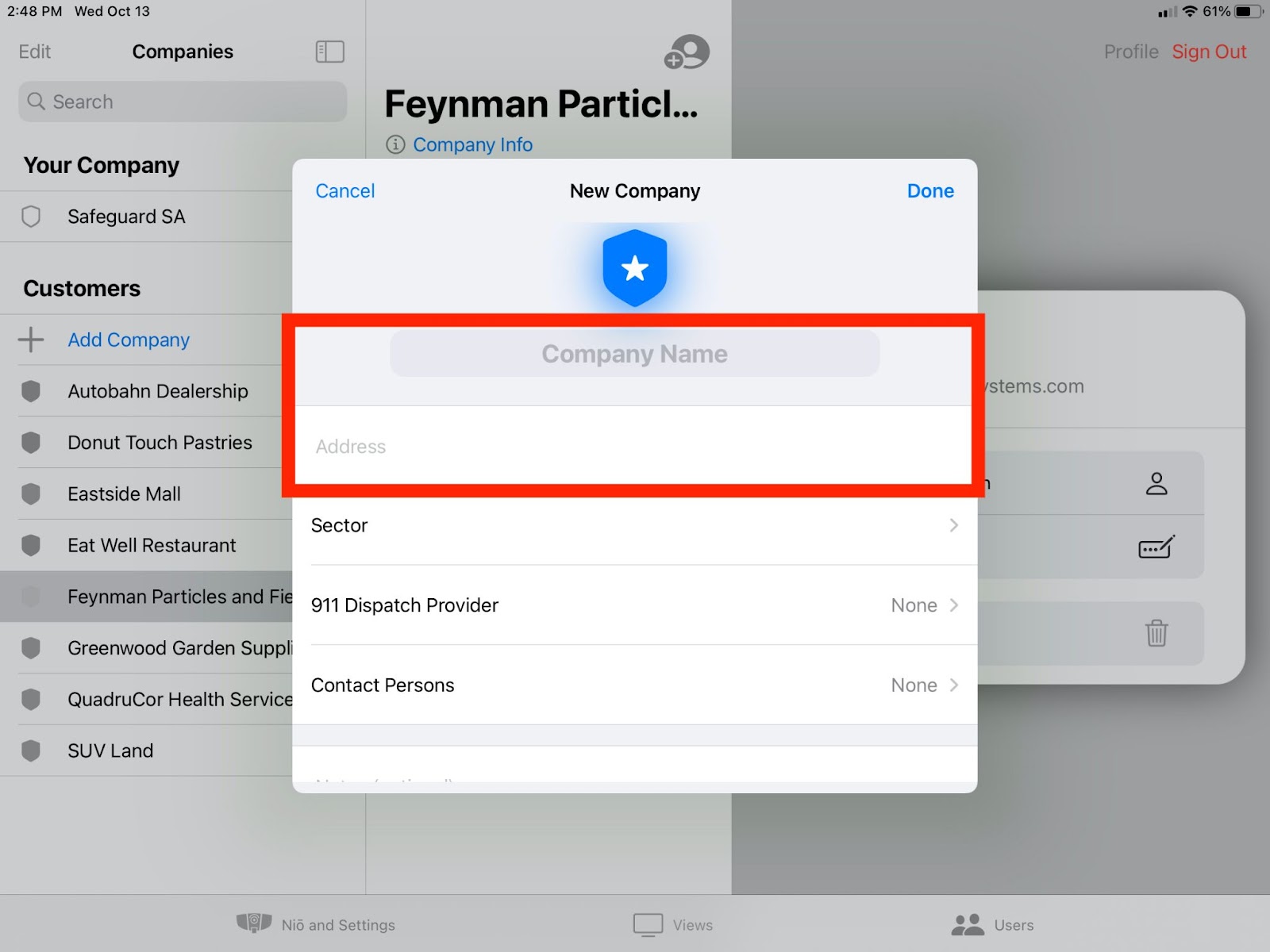 STEP 3
Select Company Sector
Your agency might have chosen to group companies into different sectors, either by geography, or other criteria. If not, or you're not sure which sector to choose, select Default Sector. The sector can easily be changed later by editing the company information.
STEP 4


Select 911 Dispatch Provider

To benefit from the 911 dispatch service, you must have an agreement with iDter for this company. If you have been set up with a 911 provider, please choose it. If not, select None.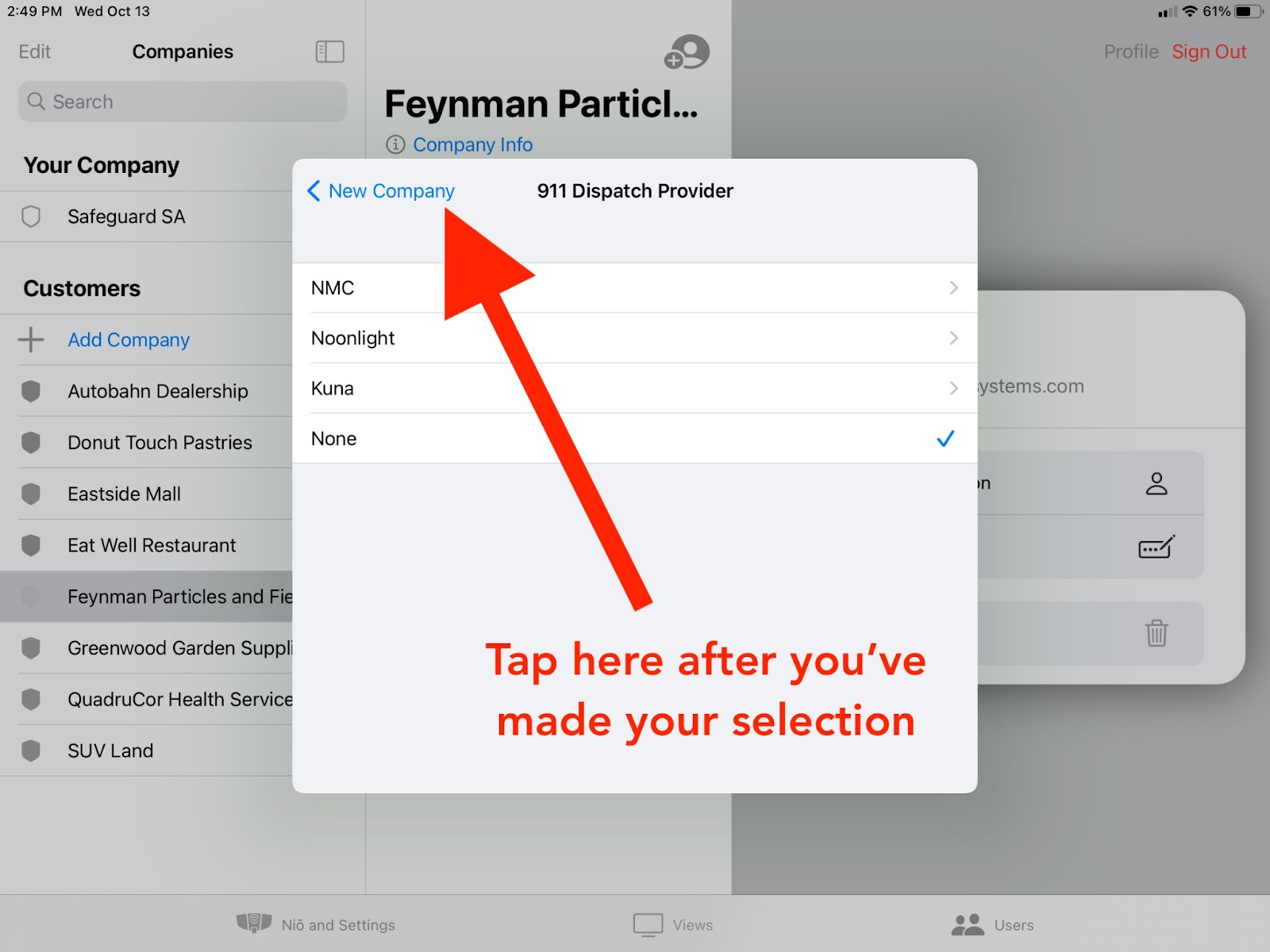 STEP 5
Select Company Contacts and Save
Enter the name, email, and phone number of an authorized representative of the company, such as its owner. An iDter representative will verify their information and phone number. Select "Save" to return to the company profile page, and "Done" to save the new company information.
The new company will now appear in your list of customers. You can also edit the company information by selecting "Company Info" on the company profile page.