The Niō has several adjustments that optimize its performance for the physical environment.
STEP 1
Go to the Camera Settings
In the iDter app, in the Niō and Settings tab, choose the sector, the company, and the Niō you want to adjust. Note that Settings is the last item on the menu to the right, you will use it in Step 3.
STEP 2
Test Current Settings
Check the current values. Tap 'Play Voice Down Message'. Choose a message to play from the menu that pops up. You can judge audio volume and clarity in this environment. Now tap Turn Niō Lights On for 10 S to judge the brightness of the lights. It is possible that initially you do not hear or see anything, because the settings are currently off.
STEP 3
Adjust the Microphone, Speakers, and Lights
Tap the Settings button to check the Niō presets.

First, adjust the volume of the speakers under Sound. Next, tap Lights to adjust the lights.

Adjust the light settings. Either the top or bottom panel may be turned on or off, and the brightness and the color of the illumination are both adjustable. Now go back, → Settings→ Back, and repeat Step 2.
STEP 4 (OPTIONAL, ADVANCED)
Conduct Walk-Tests to Fine-Tune the Area of Interest
In most environments, it is sufficient to adjust the Area of Interest remotely, possibly after some initial recordings reveal the appropriate boundaries. In some environments, where the desired Area of Interest is not simple, or is very different for vehicles and people, it is useful to conduct walk tests while on the site, and set this Area of Interest appropriately. For the system to detect, however, the deterrence schedule must be on at this time.
First set the schedule to be on at the current time. Go to Settings -> Schedule, and choose the deterrence to be on at the current time.
Now adjust the Area of Interest: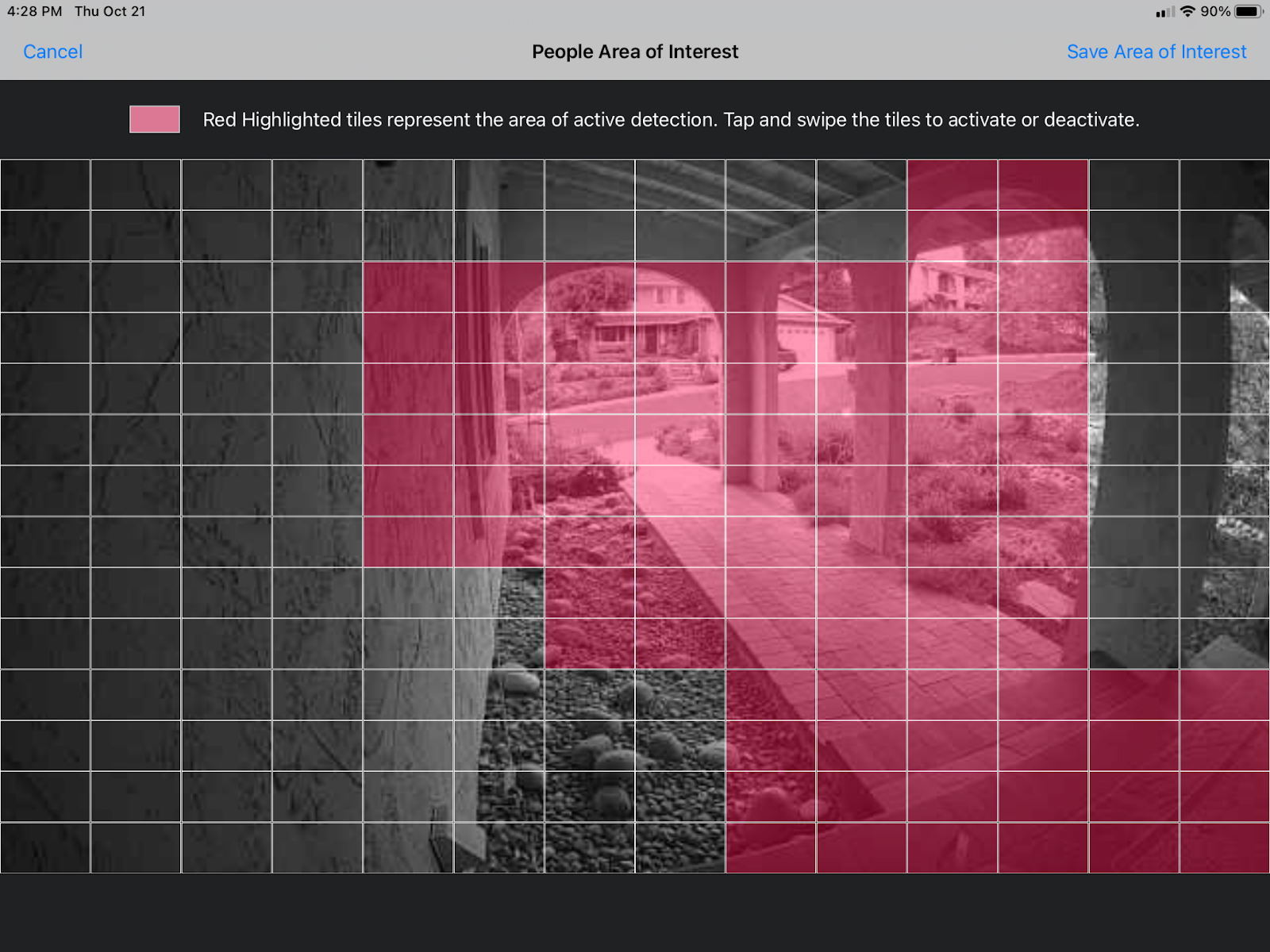 Walk at the boundaries that should be fine-tuned, and choose the boundaries so that recordings are triggered, when, and only when, you are within the desired area.