To use iDter and view your Nios, your iPad needs to be connected to Wi-Fi. This article explains how to get connected.
STEP 1
Open Settings and Select Wi-Fi
From your iPad's home screen, tap the Settings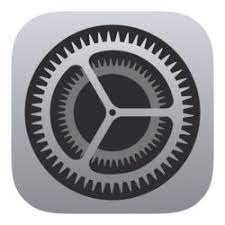 icon, then select Wi-Fi.
STEP 2
Select Your Network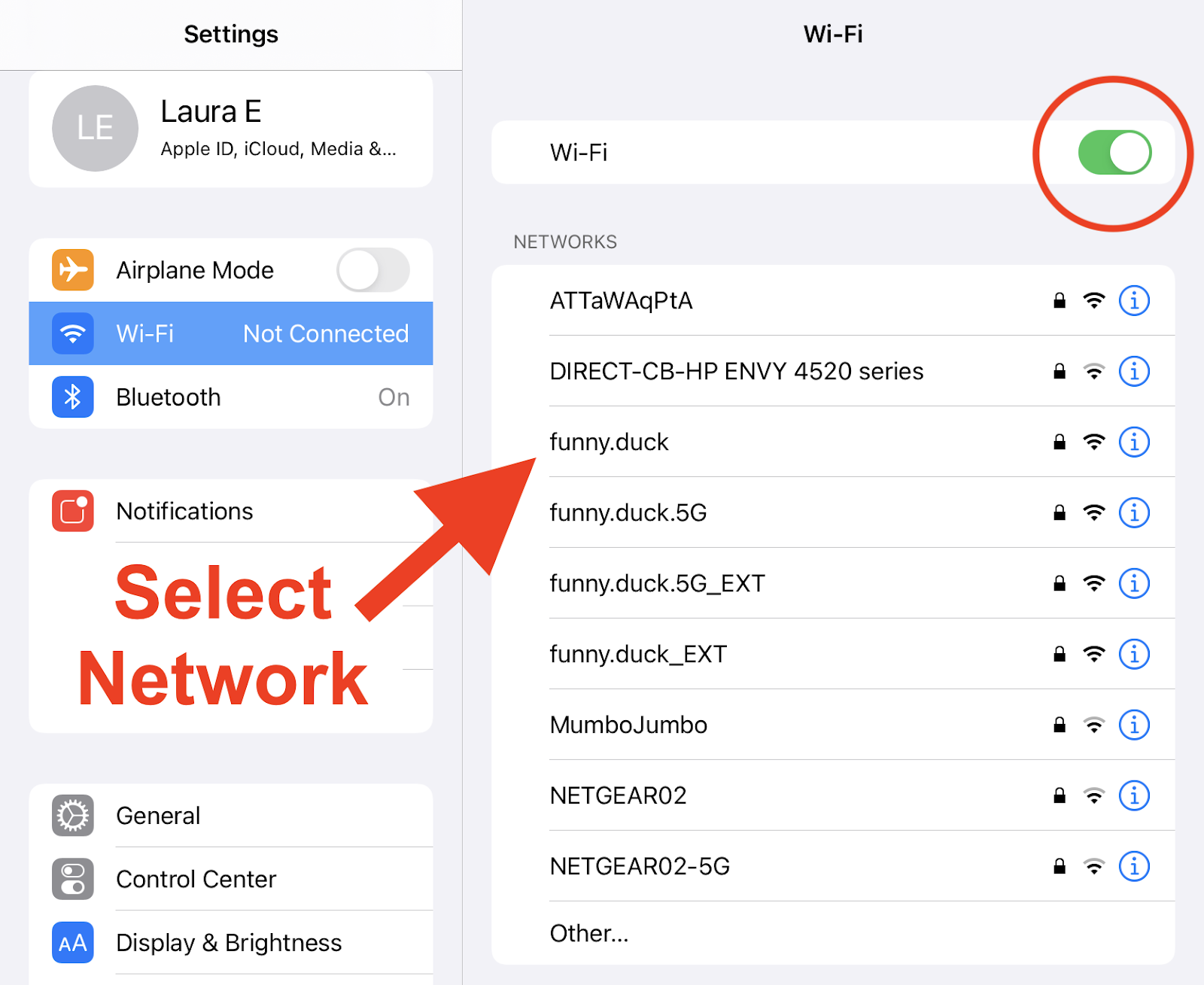 To view Wi-Fi networks in range, make sure Wi-Fi is toggled on. Networks in range will appear in the Networks list. Tap the name of the Wi-Fi network you'd like to connect to.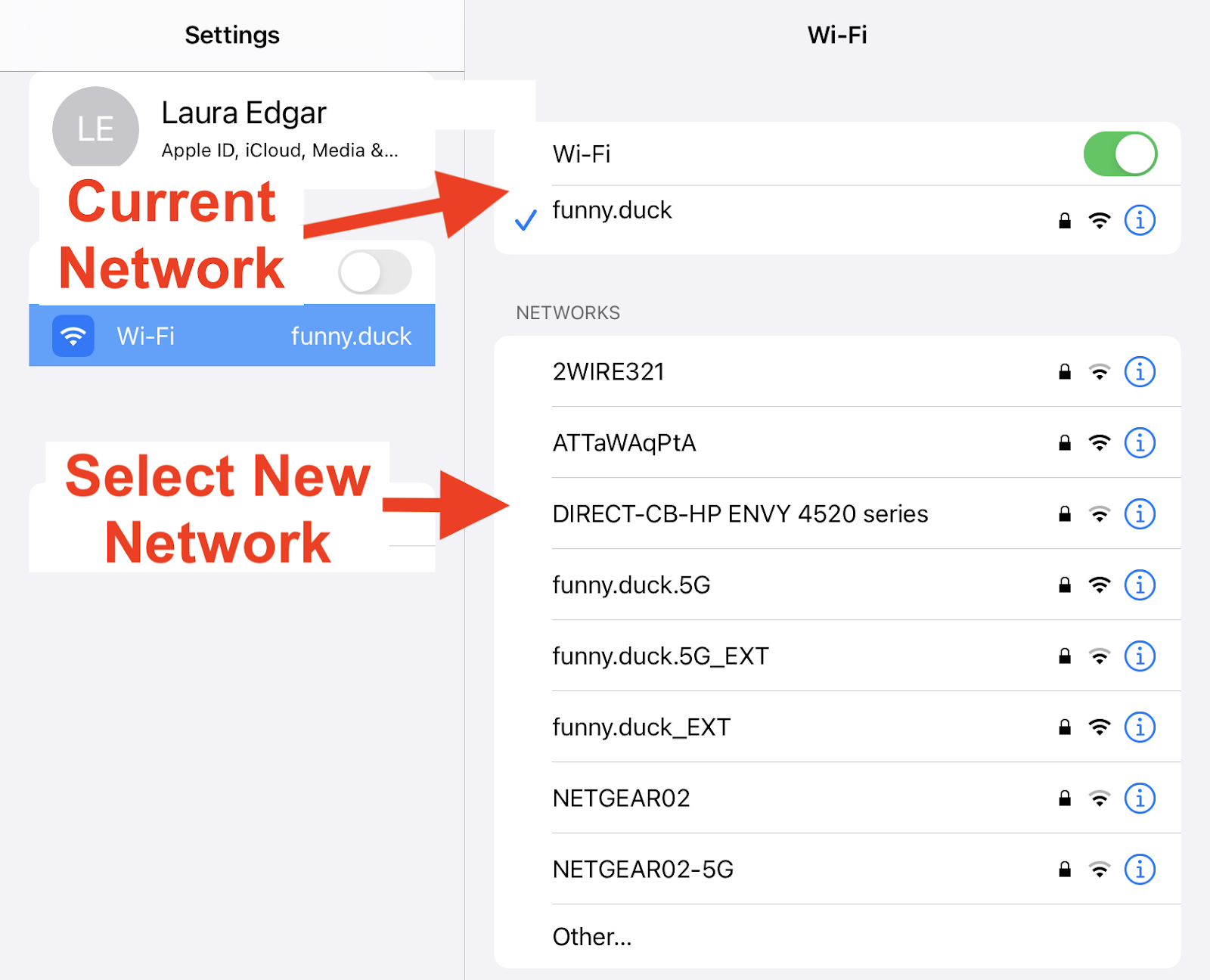 2b
Reconnecting or choosing a new network
If your iPad has already connected to a network, you'll see it listed at the top under Wi-Fi. To connect, make sure the Wi-Fi toggle is on.
If you'd like to connect to a different network, it will be listed under My Networks (if you've connected before) or Other Networks (if you're connecting for the first time). Tap the name of the Wi-Fi network you'd like to connect to.
STEP 3
Enter Your Password
Enter the network password and tap Join to connect. If you don't know the password, please contact your administrator. If the network has special security settings, you may be prompted to agree to terms and conditions first.
STEP 4
Confirm Your Connection
Once you're connected, a blue checkmark

will appear next to the network name at the top of the screen. You'll also see the connected Wi-Fi icon
in the upper righthand corner of your screen (next to the battery symbol).